Thank you for thinking about giving a donation/ Gift for life to the work of Educate the Orphans. Please select your donation/gift for Life below.
If you are donating/giving a gift for life as a Present or on behalf of someone else and would like a thank you card sent to them from ETO. Please fill in the persons name and full postal address in PayPal's notes section (just prior to payment completion).
Thank you.
---
£10 GIFT FOR LIFE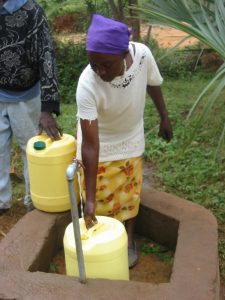 Most Kenyans dont have easy access clean fresh water the way we do. Almost no homes have water on tap. Water therefore must be carried home from a clean supply. £10 will help purchase a large 'water container' for a family enabling them to carry clean water home.
---
---
£25 Food Gift
Choose your own amount to give / Setup a recurring donation
---